The best part about all this? I know that he secretly loves me. I'm his little protege, and he just won't admit it... he shows his love and affection by harassing the shit out of me..

---
Posts: 450
Joined: 27 Dec 2011, 15:33
Location: Pennsylvania
Yeah... That's it...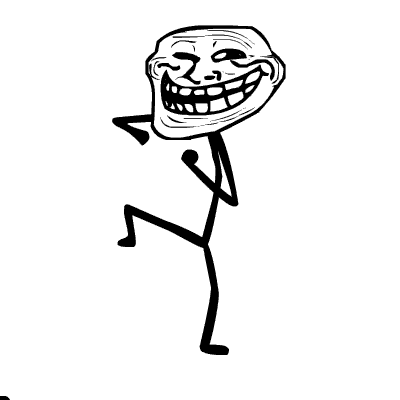 ---
Synnthetic wrote:Hey, your call, I wont judge. Shit, I don't understand why either. Maybe to reduce friction? Wouldn't know, I don't have a sex drive, but if you're going for a box of tissues I can only assume you're spending your birthday giving yourself the present no one else would.
....ahahahaha!!!! Me and My cousin just bust out laughing. Love it!!!
---
Posts: 450
Joined: 27 Dec 2011, 15:33
Location: Pennsylvania
Well duh. Everything I say is comedic gold. <3
---
Ha Ha. Even that was funny...Gold? Psh.. :p Tee Hee just teasing
---
Posts: 3
Joined: 25 Jan 2019, 17:54
Location: Denmark
Contact:
Happy belated Sorry, I was out of town... then sick and out of town. But now I'm back
---
happy birthday, Soda Thanks for giving us a cool place to hang out.

Hope you have a great day And cheers for another trip around the sun
---